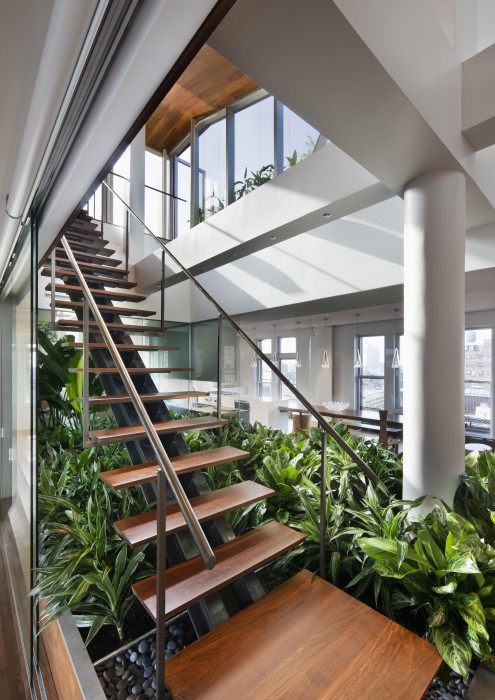 Philanthropy
Blesso Properties has donated over hundreds of thousands of dollars to Philanthropic organizations in New York City and abroad. At Blesso, we believe that art and design are essential to the human experience and that the built environment is a reflection of our values and our culture. Utilizing our unique experience in creating homes and spaces for the discerning client, we extend our philosophy and expertise to New York City's and the world's creative and philanthropic community in many ways.
SPACEWORKS
Spaceworks is a nonprofit founded by Kate D. Levin, Commissioner of the NYC Department of Cultural Affairs. Spaceworks is a collaborative real estate intermediary dedicated to developing communities of long-term affordable workspaces for arts practitioners. Matthew Blesso is a founding board member and uses his expertise in real estate development and arts initiatives to propel Spaceworks' mission to ensure that New York City remains a place where art is made, not merely presented or purchased. The organization has been welcomed by local arts and community leaders as a way to revitalize neighborhoods while addressing the divide that frequently exists between property owners and individual artists.
Citizen's Housing and Planning Council (CHPC)
Matthew Blesso serves on the Board of Directors of the CITIZENS HOUSING AND PLANNING COUNCIL (CHPC) promoting New York City's Best Practices, ensuring that our City remains at the forefront of international public policy initiatives. The leadership on the Board is continuously seeking new and inventive ways to best showcase CHPC's unique work, keeping up with fast-paced multimedia innovation. CHPC continues to develop its fundamental, strategic analysis to shed light on challenges and opportunities and develop practical, public/private solutions to improve the quality of life in New York City, one neighborhood at a time.
WWO (Worldwide Orphans)
Worldwide Orphans brings love, play, health care and hope to orphans and vulnerable children through programs focused on attachment, early intervention, health care, sport and the arts. Worldwide Orphans' programs address the needs of the whole child, helping them grow up to be healthy, happy, productive members of their own communities. Since 2009 Matthew Blesso has served on WWO's Board of Directors, a diverse group of highly committed individuals who care deeply about the welfare of children and who draw upon their professional expertise and network of contacts to guide and strengthen the organization as it pursues its mission.
NYU Schack Institute of Real Estate
Matthew Blesso is a member of the advisory board of the NYU Schack Institute of Real Estate, which is the world's preeminent post graduate real estate program.   The advisory board guides the Institute's activities and pursues its mission to professionalize the real estate industry, and instill moral character in the next generation of industry leaders. Matthew is a Schack graduate and lectures at NYU classes and seminars.
DOE Fund (Ready Willing and Able)
Blesso Properties has contributed $50,000 to the DOE FUND who for over twenty years, has worked to help homeless and formerly incarcerated individuals achieve permanent self-sufficiency. Their mission is to develop and implemnt cost-effective, holistic programs that meet the needs of a diverse population working to break the cycles of homelessness, addiction, and criminal recidivism.
FAB
Fourth Arts Block (FAB) is a non-profit organization that leads the development of the East 4th Street Cultural District. Matthew Blesso was the founding member of FAB's Leadership Board, galvanizing New York City business leaders committed to the arts.
DIXON PLACE
Dixon Place has been a premier NYC venue and laboratory for performing and literary artists, and has been dedicated to supporting the creative process by presenting original works of theater, dance and literature at various stages of development. Blesso Properties served as the lead sponsor for the opening of the organization's state-of-the-art new facility in 2008.