As real estate developers, we actively choose and embrace the role we play in shaping cities and neighborhoods, and in turn, the lives of the people who live, work and play in them.
Our most effective tools for fostering social good happen to be the same tools we employ to succeed as a business:
innovation, creativity, strategy, community and sustainable design. We think holistically about every property we acquire, develop or operate, and give equal consideration to how we can generate social benefits for the people and communities involved as we do to how we make our projects commercially valuable.

philanthropy
As real estate developers and investors, we believe that art and design enrich and enhance the human experience and that the built environment reflects our values and our culture. We understand that what we invest in, design, build, and support can impact the quality of urban lives on a daily basis, and that we must be purposeful and mindful of what we create and manage.
Since the company's founding, Blesso Properties has donated hundreds of thousands of dollars to charitable, civic and cultural organizations in New York City and abroad. Through direct action and involvement, we also support creative organizations, artists, community, civic, and not-for-profit groups.
A genuine spirit of compassion and philanthropy inspires us to find creative ways to nurture the health, well-being, spiritual growth as well as infiltrate the environments with such philosophies filled with people who strive to live in a similar way.
We're proud to have been represented on the boards and major donor lists of many philanthropic organizations and nonprofits, including:
NYC/ US:
– Worldwide Orphans Foundation
– Institute for Urban Design
– Citizen Housing and Planning Council
– NYU Schack School of Real Estate Development
– Institute for Urban Design
– Fourth Arts Block (founding board member)
– Dixon Place
– Van Alen Institute
– Doe Fund
– Spaceworks NYC
– David Lynch Foundation
– Catalog for Living
– Rainforest Trust
PANAMA
– Presidential Guard (SPI)
– Foundation for Children with Leukemia and Cancer (FANLYC)
– Fortaleza (Esperanza San Felipe Foundation
– World Autism Awareness Day
---
community outreach
Community outreach is essential to the success of our company and the places we create. We never see a site or property as just a site or a property. Instead, we see a place people call home, a neighborhood spot that holds memories or a locus of art, architecture or history.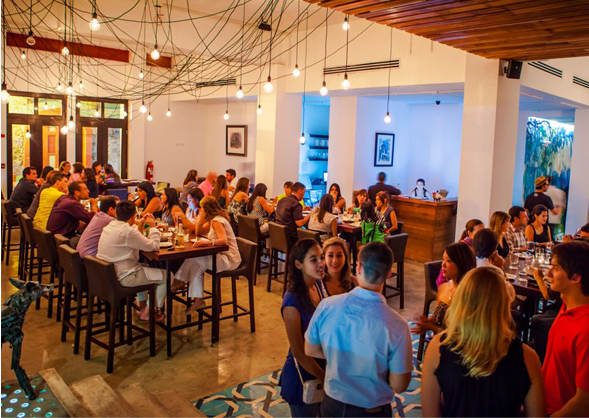 ---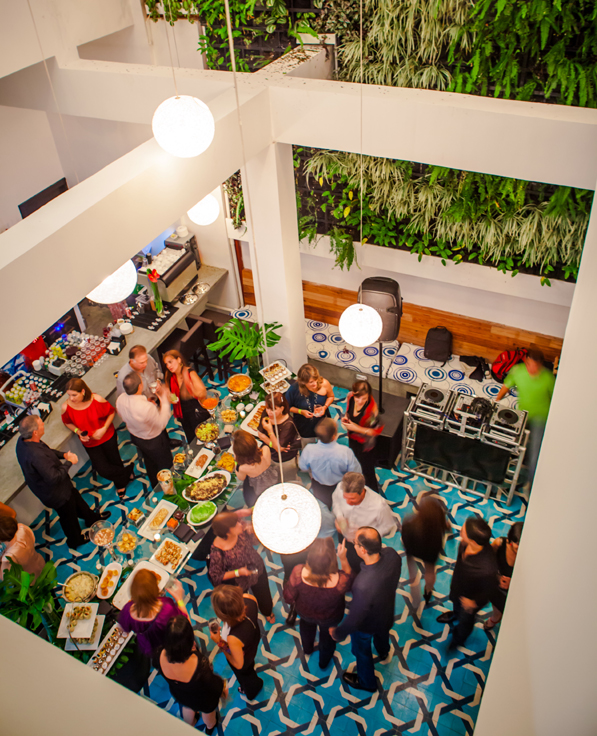 fostering community
Blesso Properties looks for opportunities to foster community whenever possible. Whether through the creation of an art hotel, the development of a large community living complex, the design of a new nightclub or street-level retail, we focus on bringing people together through creative design and well-crafted spaces.
In fact, we believe so much in the power of community to help people lead less stressful and more healthy and fulfilling lives, that we created a company solely dedicated to helping people build and live in an authentic community. Named Shift Living, it's purpose is to shift the paradigm of isolated, unhealthy living to one focused on community, social interaction and mutuality.
Shift Living will bring its new model to multiple properties and will manage community in residential and mixed use properties that offer plentiful common spaces and amenities. Shift will also create original programming that fosters meaningful relationships and supports healthy, conscious living.
I am of the opinion that my life belongs to the community. And as long as I live, it is my privilege to do for it whatever I can."
—George Bernard Shaw
All of my life I have believed in giving to others and actively trying to make the world we all live in together, a more compassionate, healthier place for all."
—Matthew Blesso
Founder and CEO