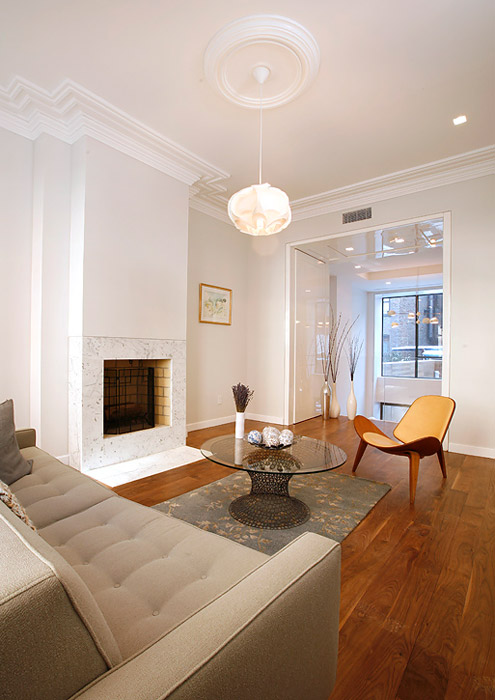 Team
Matthew Blesso | David Kessler | Lorenzo Robles | Jason Buchheit | Javier Fossas | Joanne Gregorio | Lori Hurwitz | Moishe Friedman
Matthew Blesso, Founder and CEO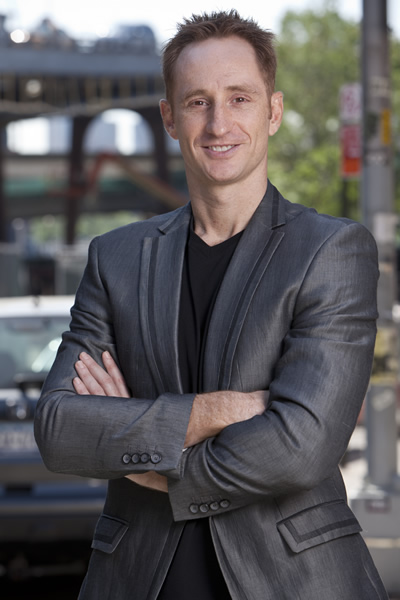 Matthew Blesso is the Founder and CEO of Blesso Properties. He is a self-made developer and entrepreneur with a passion for innovative design and sustainability. In 1999, Matthew purchased his first Manhattan development project while working full time as a junior loan officer at BHF Bank and pursuing a Masters in Real Estate Development from New York University. He left banking in 2001 to give his full attention to growing Blesso Properties.
Matthew is active on several executive boards responsible for protecting and promoting the preservation of historic buildings, landmarks, parks and art cherished by New Yorkers. These organizations include: New York Landmarks Conservancy, the Municipal Arts Society, the National Trust for Historic Preservation, the Greenwich Village Society for Historic Preservation, the Urban Land Institute, Citizen Housing and Planning Counsel and the NYU Schack Real Estate Institute.
Matthew earned a BA in Economics from the University of Rochester (cum laude).
David Kessler, President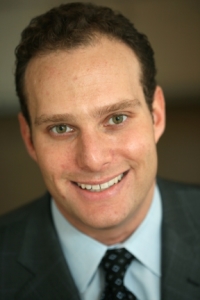 David Kessler joined Blesso Properties in 2014 as President of the firm with over fourteen years of industry experience. Prior to joining Blesso Properties, David served as Director of Acquisitions and Asset Management at Waterbridge Capital where he sourced, underwrote, raised capital for, and closed over $1B of retail, office, multifamily, and mixed-use properties. In addition to his acquisitions responsibilities, he oversaw development, redevelopment, and lease-up projects on behalf of the firm.
Prior to Waterbridge Capital, David served as the Assistant Director of Acquisitions at JSRE Acquisitions LLC, the real estate family office for the Safra family, where he sourced and underwrote all new acquisitions and handled asset management for the existing portfolio. Prior to working for the Safra family, David was an Associate in the equity private placement group at Capmark Securities (Formerly GMAC), where he raised third-party institutional equity for real estate clients. David also worked as an Analyst in the commercial real estate valuation group at Credit Suisse. David started his career in the real estate advisory services practice at Ernst & Young.
His breadth of commercial real estate experience on both the debt- and equity- sides of the industry spans all major property types and covers various markets throughout the United States and abroad. David earned a BBA (with distinction) in Real Estate and Marketing with a specialization in International Business from the University of Wisconsin-Madison. David serves on the leadership committees of UJA-REX and Young Real Estate Professionals of New York, and he has been involved in Streetwise Partners.
Lorenzo Robles, Group Managing Director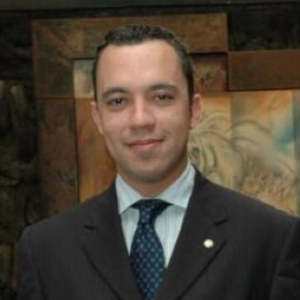 Born in Venezuela, Lorenzo has been managing hotels since 1996 when he worked for the Hilton Caracas (996 rooms). He was trained in several departments of the hotel, with a focus on customer service and reception. He attended the Tourism Business Administration School in Caracas, Venezuela while continuing to work with other hotel chains including Embassy Suites, Melia Hotels, and Intercontinental Hotels, where he spent four years as the Sales & Revenue Manager.
In 2006 Lorenzo moved to Southampton, UK where he worked as the Deputy General Manager of a 176-room Holiday Inn. After almost 4 years in the UK, he returned to Venezuela where he directed the opening of a boutique hotel, restaurant and spa.
The political situation in Venezuela, however, was tenuous and in 2011 he moved to Panama and joined Blesso Properties as the General Manager of Tantalo. In the past three years Lorenzo, wife Roxana, and other members of his management team have run Tantalo and positioned the brand in Panama as one of the best hotels, bars, and restaurants in the country. He has become an essential member of the Blesso Properties executive-management team.
Finance & Investment and a bachelor of business in Banking and Finance from Australia.
Jason Buchheit, Project Manager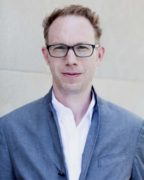 Jason joined Blesso Properties in March 2016 as Project Manager with 20 years of architecture experience.  Jason is responsible for coordination and management of consultants and contractors, management of development budgets and timelines, and project reporting.
Prior to joining Blesso Properties, Jason was Senior Project Architect at Diller Scofidio + Renfro where he worked on the $400M expansion of the MOMA.  Before that, he was a Project Architect at Garrison Architects where he worked on many projects including a 70-unit micro-housing project in Manhattan, a 220-room POD hotel project in Brooklyn, and FEMA and OEM Housing Prototype projects.
Jason also worked at Ross Drulis Cusenbery where he served as Project Architect on a $755M project for GSA.  Prior to that he was Senior Designer at BOKA Powell where he worked on projects including a 150,000 SF office project and a 361,000 SF condo project.  He also worked at Polshek Partnership Architects, and he started his career as Staff Designer at Richard Meier and Partners.  In his career, he has worked for universities, developers, museums, and government organizations.
Jason holds a Bachelor in Architecture for Pennsylvania State University and a Masters in Metropolitan Research and Design from the Southern California Institute of Architecture.
Javier Fossas, Real Estate Development Associate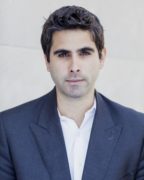 Javier joined Blesso Properties in February 2016 as Real Estate Development Associate with extensive experience in investment analysis and asset management.  Javier is responsible for underwriting new acquisitions, performing due diligence, and assisting with asset management and investor relations.
Prior to joining Blesso Properties, Javier was an Associate at Investcorp where he worked in the Real Estate Asset Management Group which oversaw over 10 million square feet of office, retail, industrial, and multi-family properties.  At Investcorp, Javier's responsibilities included building financial models to assist in leasing decisions, performing analysis to assist in hold/sell/refi decisions, and preparing cash flow projections. Javier was also responsible for preparing capital expenditure & operating budgets, and coordinating monthly lender draws & distributions.
Prior to Investcorp, Javier was a Senior Auditor at Deloitte & Touche where he performed audit services for real estate clients, reviewed client's financials, and evaluated client prepared valuation models.  Javier started his career in financial reporting at The Blackstone Group's Alternative Asset Management division.
Javier is the fourth generation in his family to work in the real estate development and construction industry.  Javier holds a BBA in Accounting and Finance from Northeastern University.
Joanne Gregorio, Director of Operations
Lori Hurwitz, Executive Assistant to David Kessler
Moishe Friedman, Accounting Manager